AVENUE Q
CAST & CREW BIOS!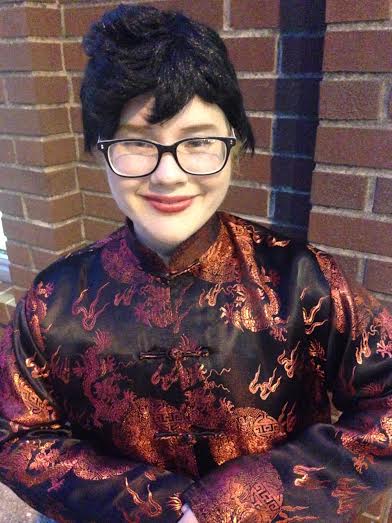 EMILY ANDERSON (Christmas Eve) is a movie theater minion and part-time painter with a well-loved Netflix account and library card. Having long ago graced the stage as Mrs. Paddy (The Curious Savage) and Juror #9 (Twelve Angry Jurors), as well as running around behind the scenes for many years, she is ready and eager to make her Trainwreck debut. She would like to thank you for your patience, please stand by for further instructions.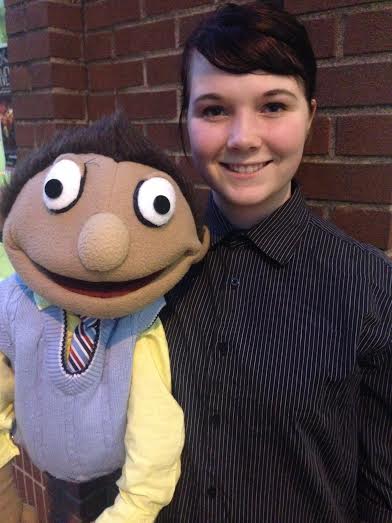 KIRSTEN ANDERSON (Princeton) is a University of Dubuque student majoring in English and Secondary Education during the day and living the theatre life by night. Favorite roles include Player (Pippin), Isabel (Pirates of Penzance), and Detective (Clue the Musical). This is Kirsten's Trainwreck Productions debut, but she is looking forward to many more hopefully. Also she would like to send out a big thanks with an air hug to her mom who has been her biggest supporter through her life.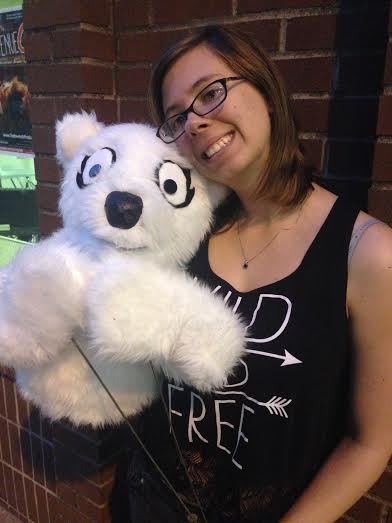 MOLLY BARCZAK (Bad Idea Bear, Nicky Live Hand) is excited to be performing in her first Trainwreck production. She has done many shows in high school and through The Galena Art Theatre including her favorite role as Pansy in "For Her Che-ild's Sake." She's thrilled to be performing in Avenue Q, which has been a goal of her's ever since high school when she used to sing along to the soundtrack in the car with her best friend, Dakota. "Enjoy the show!"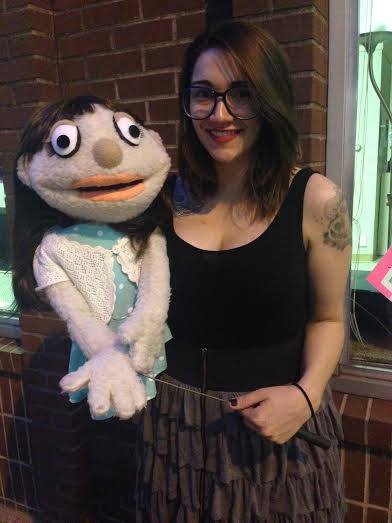 GWEN BEATTY (Kate Monster / Assistant Director / TWP Associate Artistic Director) is a barista, a bartender, legal assistant, sorority dropout, and recent graduate with a B.A. in English. This is Gwen's ninth production with Trainwreck, of which she serves as Associate Artistic Director. Favorite roles include Sally (Reefer Madness), Mabel (Pirates of Penzance), Estelle (No Exit), Susan ([title of show]), Cecily (The Importance of Being), and Puck (A Midsummer Night's Dream). She is the founding editor of Moonsick Magazine, an online literary journal for women, and fiction editor at First Stop Fiction. Gwen is currently working on her first collection of short fiction entitled Kill Us on the Way Home and was recently published in Choose Wisely: 35 Women Up To No Good. You can find her here, if you give a goddamn: WWW.GWENBEATTY.COM.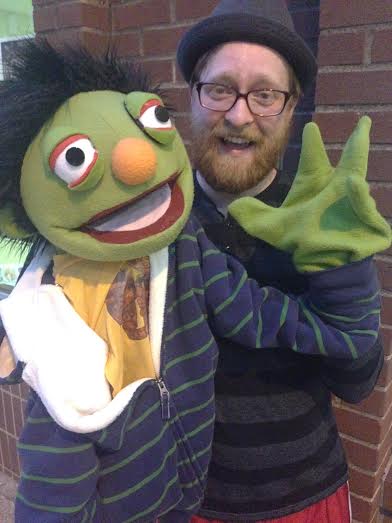 RYAN MICHAEL DECKER (Director / Choreographer / Set Designer / Nicky / TWP Artistic Director) is an actor, director, teacher, and arts administrator. He most recently directed The Drowsy Chaperone at the Grand Opera House. Ryan is primarily an actor having performed over 60 roles on both stage and film. He has performed and/or directed at the Heartland Festival, Strayer-Wood Theatre, UNISTA, Bard-in-the-Yard, The Interpreter's Theater, Trainwreck Productions, Fly-by-Night Productions, The Grand Opera House, Dubuque Fine Art Players, and Loras College (Dept. of Behavioral Studies), and University of Dubuque (Fine & Performing Arts Dept.), OnMedia, Shedonic Media Motions, Frame of Mind Productions, RBG Films, PKP Media, and Ted Rosean Productions. He is a TWP co-founder and this is his 19th production with the company. Ryan desperately loves this show, and hopes you do too. Remember "it's only for now." He also desperately loves his best friend, Amanda, whose support and sanity have made this show possible.
WWW.RYANDECKER.NET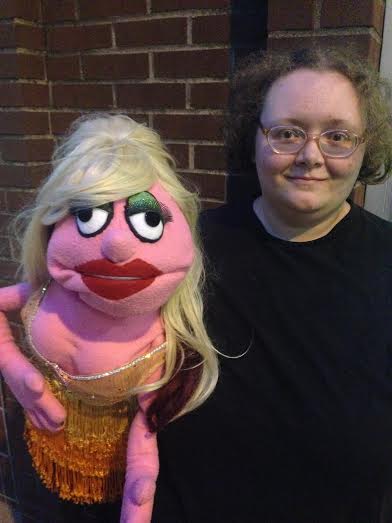 DEB ELKINS (Lucy) is making her debut with Trainwreck Productions. She would like to thank all of the people who supported her return to the stage.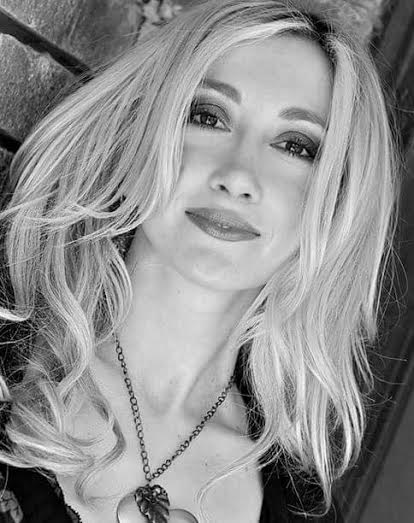 BRITNI FARBER (2nd Asst. Director / Makeup Artist) is hoping you all enjoy the show and find a new appreciation for the arts! At the bold age of six, Farber first stepped on to the stage and has not stopped since. She is the owner of i.enhance studio in downtown Dubuque and serves as the Vice President for NAMI Dubuque. Britni has adored assisting the cast of Avenue Q and wants to thank everyone for dealing with her "boss lady."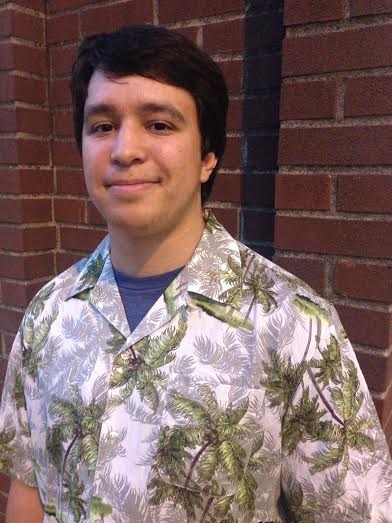 DEVIN LANTAGNE (Brian) comes from San Antonio, TX, by way of Bitburg, Germany. A senior at the University of Dubuque, Devin is majoring in aviation and minoring in theatre. He is the president the UD Drama Club and has performed in a multitude of shows during his tenure there. His favorite past role is Leaf Coneybear (25th Annual Putnam County Spelling Bee). This is his first performance with Trainwreck Productions, but he hopes to continue to be involved with the company in their future endeavors. He would like to thank Pepperidge Farm for producing Goldfish crackers, as they are his continued source of inspiration.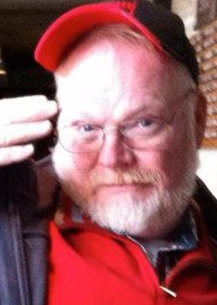 MARK A. PARROTT (Puppet Co-Designer) has worked as a designer and taught classes in theatrical design and production at the University of Northern Iowa for the past twelve years, where he was recently promoted to Assistant Professor of Theatre. During his tenure at UNI, Mark has designed scenery for productions of A Midsummer Night's Dream, Antigone, La Serva Pedrona, Gianni Schicchi, The Threepenny Opera, and lighting for A Day in Hollywood, A Night in the Ukraine, Three Sisters, and The Music Lesson, among other.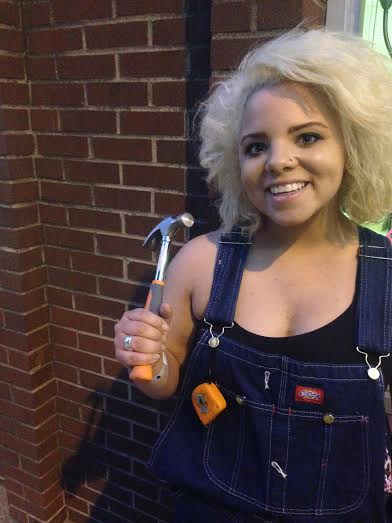 KERI JEAN SCHWANEKAMP (Gary Coleman / Props Master). Her favorite role on stage will always be making you laugh. This is her debut with Trainwreck. You've probably seen her singing something in public and will continue to see her in Dubuque community productions. She spends her free time re-attempting her junior year of college at the University of Dubuque, where she majors in Fine & Performing Arts as well as Communications. She is currently pursuing a reply from the e-mail she sent the Coen Brothers. She is not allowed to thank anyone because there isn't an orchestra to cut her off and ink costs money.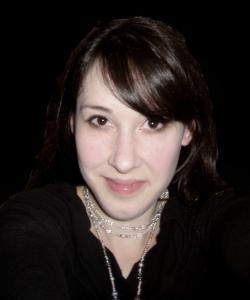 JENNIFER SHESHKO WOOD (Puppet Co-Designer / Puppet Costume Designer) is originally from Montreal, Quebec and received her MFA in Costume Design from Indiana University at Bloomington. Her scenic and costume design credits include Quills (MECCA nomination 2008 for best costume design), Fallen Angel Productions; The Elusive, Table d'Hote Productions; Anything Goes and Marat/Sade, Indiana University. This upcoming summer, Jennifer will be designing the premiere musical Tuning In, in collaboration with The University of Akron, Ohio. Her portfolio can be seen at WWW.SHESHKO.COM.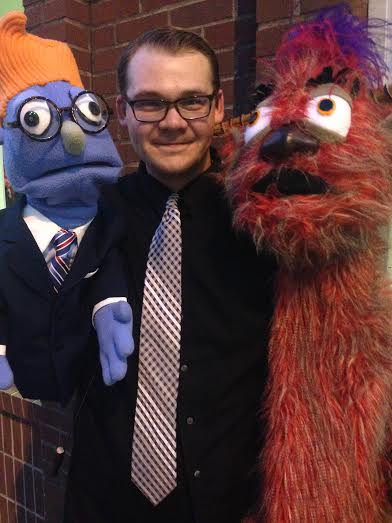 DAKOTA VAASSEN (Rod, Trekkie Monster) is thrilled to be performing in his second production with Trainwreck – his first was as Ralph in last summer's Reefer Madness. This coming fall, Dakota will be attending his last year at the University of Wisconsin-Platteville where he's majoring in theatre and double minoring in English and creative writing. At UWP, Dakota has participated in seven of their productions. A few of his favorite past roles include Angus (Macbeth), Orgon (Tartuffe), Mickey Marcus (The Normal Heart), and Rev. Samuel Parris (The Crucible). His latest appearance was as Underling in The Drowsy Chaperone at the Grand Opera House. "Performing in Avenue Q has been a blast and certainly a project I've always wanted to do. Thank you to all my friends and family for their love and support, and to Ryan for his guidance. Enjoy the show!"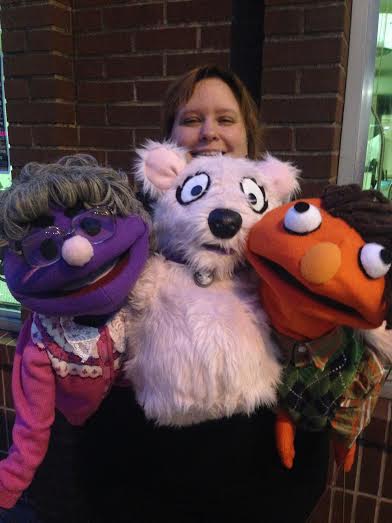 YEMAYA (Bad Idea Bear, Mrs. T, Trekkie Live Hand) poet, playwright, singer, and free spirit, is excited to make her Trainwreck Productions debut. Favorite roles include Housekeeper (Man of La Mancha), Gymansia (Funny Thing...Forum), and Mrs Brown (Great God Brown). She has directed community productions in Galena and Dubuque. Current projects include directing Egad! the Woman in White being performed July 23-26 in Epworth. She would like to thank Ryan for the opportunity to be a part of this show and looks forward to more collaborations in the future. Mrs. T's advice: Note to self: Don't have heart replacement surgery on a Monday morning or the surgeon may call in sick, and stay away from cannabalism as a snack time conversation topic.