fiscal sponsors
Dubuque County Fine Arts Society
in-kind support
Dubuque Area Arts Collective
Fisher Companies
Fly-By-Night Productions
Grand Opera House
Monk's Kaffee Pub
The Smokestack
At Trainwreck Productions, we value the work and time of our actors and crew. We also value our audience. We aim to make our work as accessible as possible while being both fiscally responsible and respectful of the work we do.
Admission for our next production,


CONSTELLATIONS

will be available at the door, 15 minutes before performances.

August 10 & 11 at Dubuque Area Arts Collective
(373 Bluff Street, above Monk's Kaffee Pub)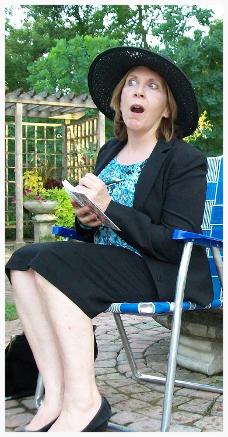 Michele McKinlay as Lady Bracknell in The Importance of Being Earnest, 2012.